Key Takeaways:
Real Estate Bubbles: what are they, are we in one now, and why there's no cause for alarm.
It's natural to compare today to 2008, but this housing market is vastly different.
You can lean on our expertise! We've seen all types of markets, so reach out with questions.
With home prices soaring to levels never before seen, it is undeniable that the U.S. housing market is in uncharted territory, with many industry experts speculating that we're in the midst of yet another housing bubble. However, like snowflakes, every bubble is created differently and is unique. 
As mortgage rates rise and rumors of another crash in the housing market fill the news cycle, it may be tempting to get cold feet and postpone your homeownership dreams. But as we'll explore below, it's essential to understand the anatomy of housing bubbles, what causes them and why it's a term you needn't fear.
What exactly is a bubble within the housing market?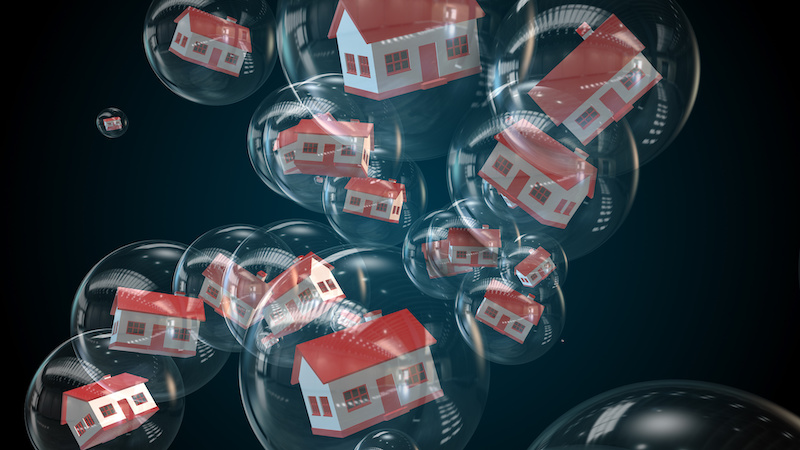 In basic terms, a real-estate bubble is a temporary economic event that occurs periodically and refers to an increase in the overall value of the housing market. When a bubble grows, home values increase; when a bubble pops, property values decrease.
Simple enough, but, what causes the housing market to experience bubbles?
Traditionally, the Law of Supply and Demand dictate a property's market value. For example, when the demand for housing is high, and supply is low, home prices often rise, typically resulting in a seller's market. Conversely, when housing supply is high but demand is low, market values fall, resulting in a buyer's market. However, additional factors such as speculative investing, FOMO (Fear Of Missing Out) panic buying, and risky lending (such as occurred in the 2008 Housing Crash) are all elements that influence the growth and burst of housing market bubbles.  
Why you don't need to fear housing bubbles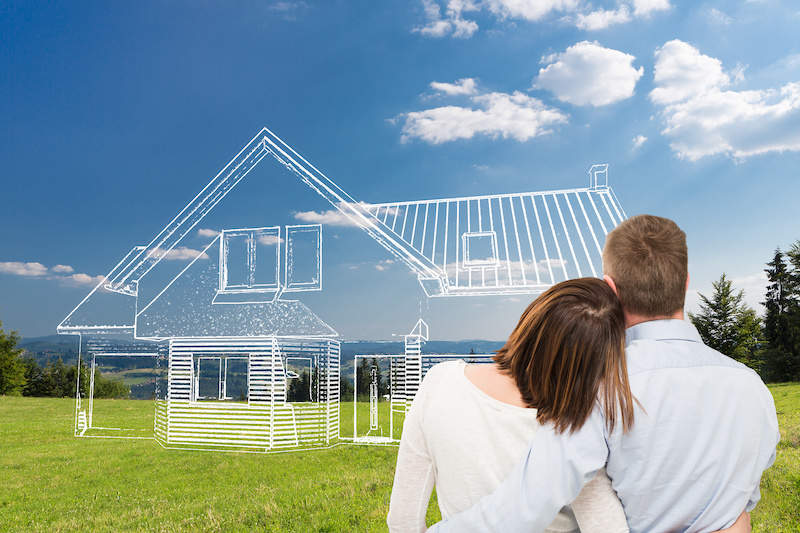 We can always count on the old axiom in real estate: "You can never enter the same river twice." (Fun fact: Greek philosopher Heraclitus came up with that lasting gem!)
What is meant by this is that history does not strictly repeat itself, and for us today in the real estate market, that means that it's not 2008. As mentioned above, though the market moves in cyclical fashions, most experts do not believe that The Great Recession is repeating itself in today's market.   
2022 is not 2008 repeating itself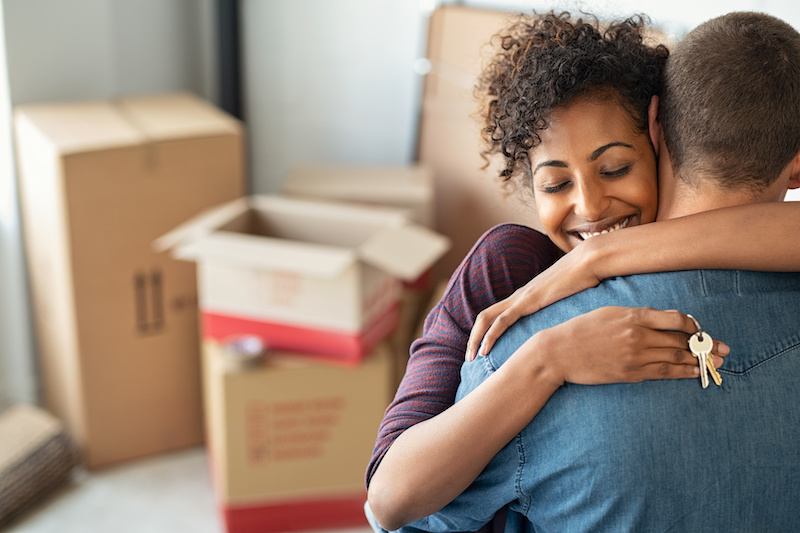 The infamous U.S. housing bubble of the mid-2000s had its origins in the unprecedented growth of the subprime mortgage market. Additionally, U.S. government-sponsored mortgage lenders Fannie Mae and Freddie Mac made home loans accessible to borrowers with low credit scores and a higher risk of defaulting on those loans. 
None of this is happening today. 
The current market demand is not the result of easy lending. Instead, today's rising property values result from the natural market forces of a low supply in housing inventory meeting high demand. But with new home construction expected to surge in the second half of the year, this will help ease demand in the future and stabilize the market overall.
Regardless of whether you're selling your home or are a first-time homebuyer, the key takeaway for you is this: today's high home values are not likely to crash any time soon, so it is as good a time as any to enter the market.
You Can Count on Us in Uncertain Times
If you're feeling unsure about whether to buy or sell a home right now, reach out and rely on our expertise to guide you to make a sound financial decision. Our team has the experience and knows our local market, so contact us today and we'll work with you to find the right strategy for your situation.